Caprice

2018
Performances, interventions and sound.
Bodø, Norway.
Varied materials.



In this interdisciplinary and site-specific project artist Aleksander Johan Andreassen's and choreographer Maria Landmark's work is informed by the recent years' dramatic urban development of the town of Bodø in Northern Norway. During a month long artistic intervention in central Bodø, and by setting up a base in a vacant shopping space, the artists maintained a direct dialogue with the city and its inhabitants.


Collaborating with dancers Oda Bjørholm and Alma Bø, as well as scenographer Mari Lotherington, the group arranged conversations and interviews with the town's inhabitants, and also unannounced and announced performances in central spaces and streets of Bodø. The work was commissioned by the interdisciplinary art festival Bodø Biennale 2018. Headlined performances were presented during the festival weekend in September 2018.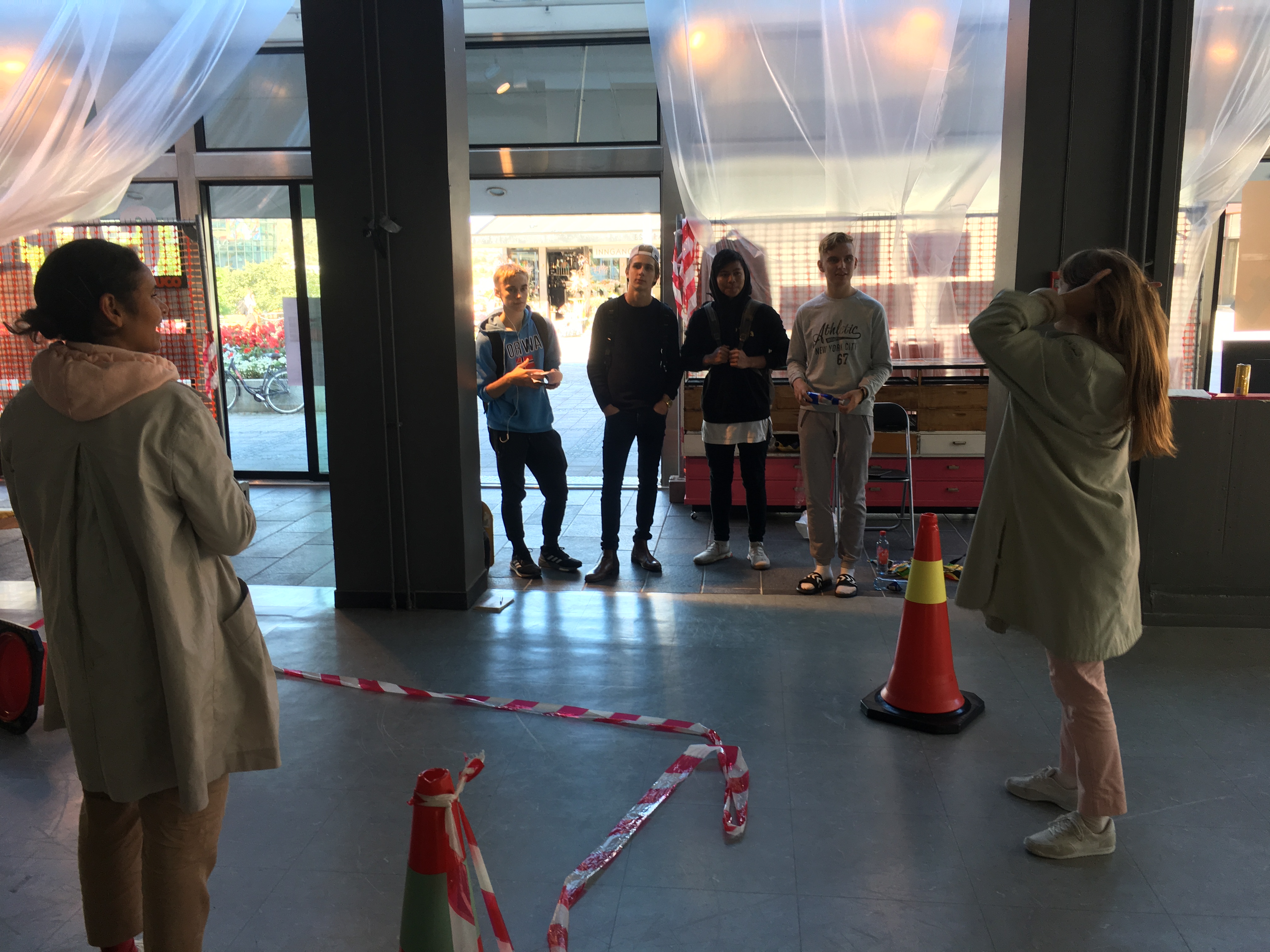 Interventions, interviews and small performances.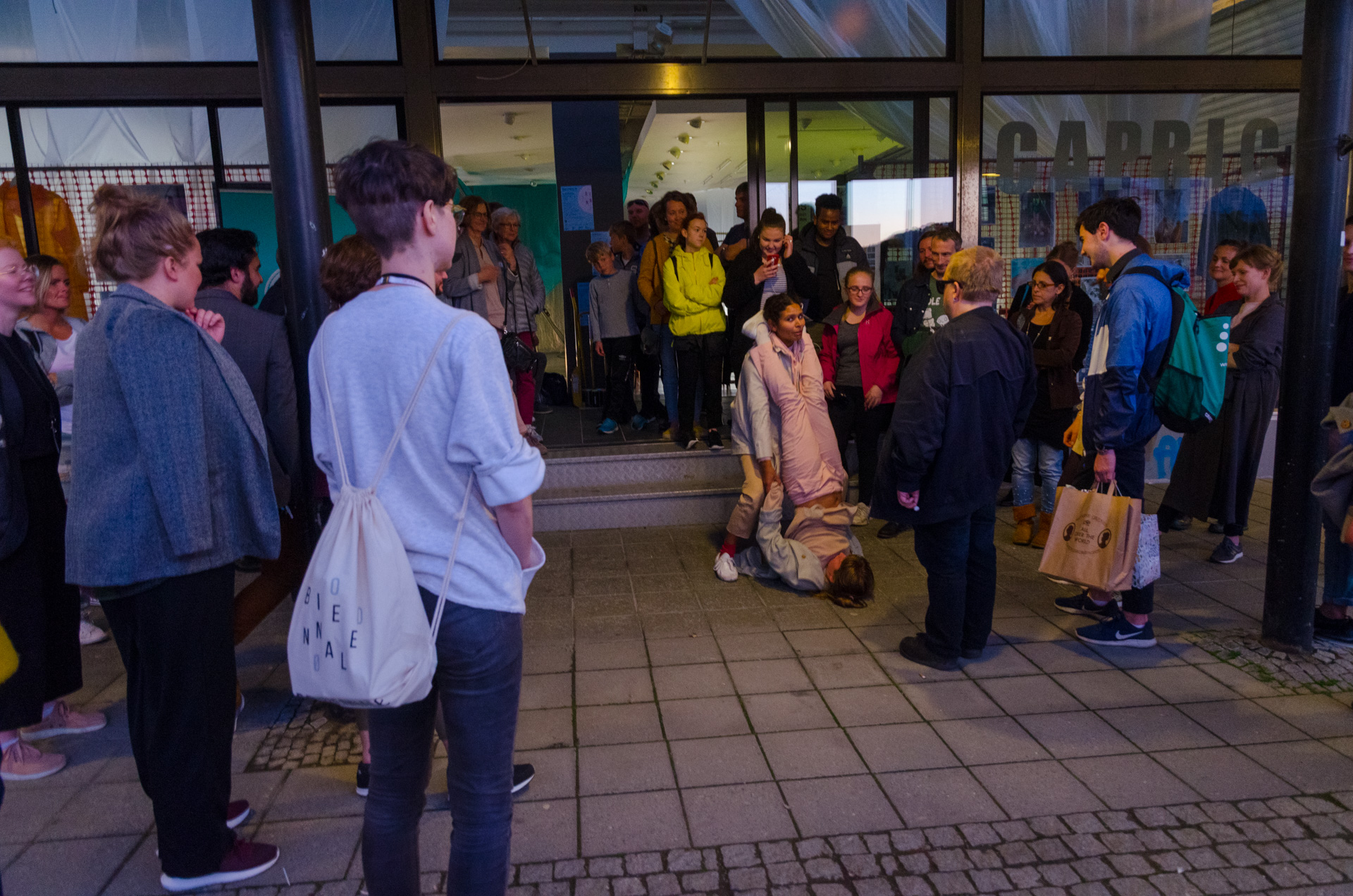 Headlined Performances.

Process and promo pictures.
Performing at the opening of the Bodø offices of Arts Council Norway.

Photographs and videos by Dan Mariner, Maria Landmark and Aleksander J. Andreassen

Concept, direction and choreography: Maria K. Landmark
Concept, direction and sound design: Aleksander J. Andreassen
Scenography and costume design: Mari Lotherington
Dancers: Oda Bjørholm og Alma Bø
Produced by BAREDANS and SE KUNST
Commisioned by Bodø Biennale

The project is kindly supported by Arts Council Norway, Nordland fylkeskommune and Bodø kommune.